* How to chose your style ?
Wig or weave?
Should I get a wig or bundles for a sew-in,This is one of our Frequently Asked Questions.If you like to change colors, styles, lengths, and textures then investing in a wig could be great for you.A wig can transform your look in a matter of minutes.
Sew in need your hair to be braided as the base, you need turn to a professional stylist to sew the bundles or color it or restyle it.
What length?
When it comes to hair length, your face shape really matters .Choose the length that work best with your face shape.
Long faces should avoid long hair, Bob length is better for a round face,
Shoulder-length look good on everyone, no matter their face shape.
What style?
Many women don't know how to choose the perfect hair style.We There are several aspects to be considered. If you have a lined face, the big curl style such as body wave and water wave are better for you which can bring more Softness to your whole look.
If you are willing to look like cool and Sharper,the shorter straight hair will work better.Curly hair style is good choice to match your fashion outfit.If you want to enhance hair texture and layering, deep wave hair style can help much.
Do you get the key point on how to choose your style? It's time to try now !
* Wigs Cap Construction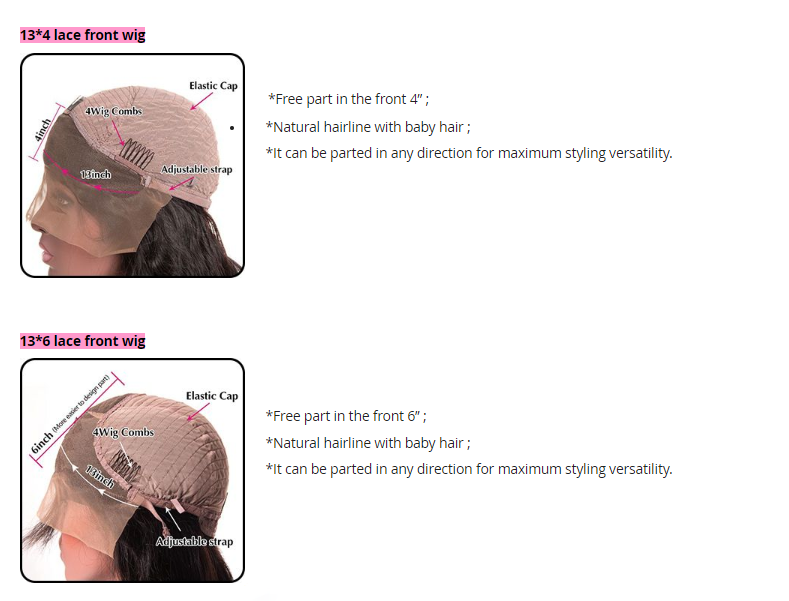 * Match Length & Measure

In general, straight hair is longer than curly hair, because it lies completely flat when we measured. If you choose Curly Hair Extensions, , it is ideal to choose one size longer that you would. Also, curly hair extensions tend to look heavier than Straight Hair when you wear them. Straight Virgin hair, true to its length, so buy the size as you wanted. Wavy hair is usually 1.5" shorter (unstraightened), Curly hair is usually 3.0" shorter than Straight hair. We often suggest customers to purchase hair 2" longer if they desire a Curly hair look.If your natural hair is very short, you'd better choose the length under 18 inch, or you would feel uncomfortable. and if you have medium to long hair, it is ideal to wear long hair extensions.

How to measure the hair ?
* Lace Color

Mslynn wigs come with Medium Brown lace .

Follow pictures for your refer , but please note each batch of lace will have slight color difference .
* How to wash & care your wig ?

Hair Care Tips :

1.How to comb the wig?

When you need to comb a  wig, you can use your fingers or a wide-tooth comb. Please be gentle. Do not comb curly hair.

2.How to keep shape?

While you're sitting at home, take it off and put it on a wig stand. The stand will help keep its shape and taking it off your head takes away from your own tugging and pulling hairs out.

3.How to dry the wig?

After saturating your wig in water, squeeze it dry. Don't wring it or the base of your wig could become mis-shaped and dry funny. 

4.How to choose the conditioner?

When washing your hair,please use normal conditioner. Shampoo is too harsh and can lead to hair falling out.

5.How often do care the wig?

You can condition your hair every couple weeks to keep it shiny and soft. Don't do this daily or even weekly, it can lead to your wig looking less realistic and falling apart.
* Wig cap size ?

All of Mslynn wigs come with average size cap ,about 22.5 inch ; if you need small size cap about 21.5 inch , we can customize for you with extra $16 fee .Please contact customer service or info@hairsasa.com to tell us your special request .